The new year often sees resolutions made, most commonly losing weight, drinking less or perhaps giving up nail-biting. It's not always about making resolutions though, especially when most are given up within the first few weeks.
According to research by yougov.co.uk, 47% of people felt the need to set wellness routines, with only 6% of those people actually sticking to their resolution.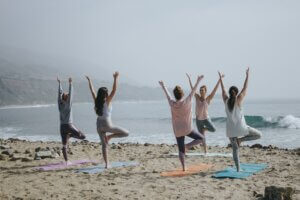 67% of those surveyed said they were more focused on their looks, rather than how they feel.
We all know how we feel with a new fragrance. Many will see a fresh calendar page and maybe the January sales to purchase a new year perfume instead of a resolution that may not last.
We can often get stuck with purchasing the same bottle of perfume throughout the year, our comfort classic that reminds us of memories made.
Some men and women perhaps change their scent to match the seasons.
Unless you've been gifted a new perfume for Christmas that you have never tried before, the same scents come back again for the following year and we never get to try a different one.
Perfume adverts
Christmas time is the perfect excuse for a new fragrance and we see countless TV ads with designer fragrances and their celebrity endorses on our screens.
That last push from the advertising companies to pop a perfume advert in between every commercial possible as we begin watching endless Christmas films and shows.
One thing I personally notice each year is the popularity of summer scented perfumes being advertised during the run up to Christmas.
Whilst there are a selection that are hugely popular and best-sellers throughout the year, I always associate floral, sweet and delicate notes for the spring and summer seasons.
We need lighter scents on the skin for the hotter months.
La Vie Est belle by Lancôme , Angel by Thierry Muglar and Daisy by Marc Jacobs appear on our screens most commonly during the Christmas period as men and women frantically search online and in the shops for the perfect gift.
Each of these perfumes I feel more suitable for summer yet we see them highly advertised during the run up to Christmas.
Related article: The Best Summer Fragrances For Women
Advertisers know what sells and we are all guilty of buying a fragrance that is endorsed by our favourite celebrity.
They have a big influence over our purchases and sales rocket every year regardless of an economic crisis.
Christmas and winter for me should see the woody and oriental scents. Those strong fragrances that turn heads and work well during the colder season.
Perfumes that contain heavy notes such as sandalwood, patchouli and vanilla can be worn much better during the winter.
Such notes are too heavy for summer, where we should look for more floral and lighter scents.
Affiliate disclosure
When you click on links to various merchants on this site and make a purchase, this can result in this site earning a commission. Affiliate programs and affiliations include, but are not limited to, the eBay Partner Network.
New year perfume

Perfumes such as YSL Black Opium or Paco Rabanne by Lady Million, are very popular scents for the cold, winter and festive season.
When we purchase a fragrance, whatever the season, we should always concentrate on the base notes.
These are the notes that will last the longest and that others around us will smell and be influenced by.
We predominantly see female scents being advertised more than the male fragrances even though the fragrance world is just as popular for men.
Whilst there is no hard and fast rule about wearing selective perfumes to suit the seasons and it is very much a personal choice, I do believe that winter scents should be on our screens for that time of year.
If you're not fazed by trying a new scent and steering away from your traditional scents, then a new fragrance could be just around the corner.
The great thing about trying something new in the perfume world is the samples that are readily available to try beforehand.
We could potentially spend a fair amount of money on a new scent so it is important to try a sample first and to leave the scent on the skin for a few minutes to determine if it is the right one for you.
I'm sure there will be so many who have had a perfume bought and it never gets worn. Too strong, not scented enough or the wrong fragrance notes can all play a part.
Perfume and scented skin care products sees sales sky rocket during the Christmas season more than any other time of the year.
We will always see the timeless classics such as La vie Est Belle by Lancôme  and that's possibly why it appears on our screens every year. Possibly one of the most versatile scents too.
Other scents such as Jo Malone's Wood Sage & sea salt cologne for men has become popular over the past 12 months even though it's a scent more aimed for summer.
Popular winter scents for women

Black Opium- Yves St Laurent
Deep and warm autumn notes are a popular choice with this 2014 perfume. Passion and energy in a bottle, this classic woman's perfume has a seductive theme with its vanilla and coffee fragrance notes.
On its first spray, Black Opium has lots of fruity notes to enjoy, and once we get to the base notes, we smell the deep, winter sense, as patchouli, coffee, and vanilla strike through.
Top notes: Green mandarin, cinnamon, pear
Middle notes: Orange blossom, Jasmine Sambac and solar notes
Base notes: Vanilla absolute, patchouli, coffee and vanilla orchid, bourbon vanilla, Madagascar vanilla.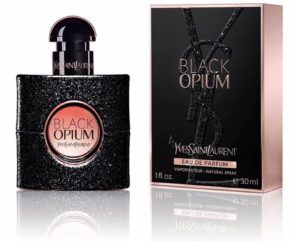 Decadence Eau So Decadent-Marc Jacobs
Many women who already wear Daisy by Mark Jacobs will know that it contains very floral notes, so when Decadence Eau So Decadent was released in 2017, we had a more velvet and woody aroma that instantly pours out sophistication and sex appeal.
Top notes: Plum, saffron, Iris
Middle notes: Orris, Bulgarian Rose, Jasmine Sambac.
Bass notes: Vetiver, papyrus, liquidambar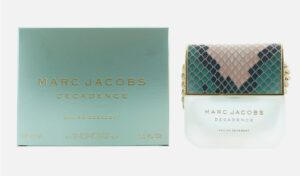 Good Girl- Carolina Herrera
The perfume bottle alone has always been a fascination, although not the type that women can pop into their handbag easily mind. If you do have a perfume decanter and the money to spend on this fragrance, then it ticks all the boxes for a winter scent.
A popular perfume, launched very recently in 2021 and often gets advertised on TV, This little gem smells just as good as it looks.
Whilst the fragrance notes appear very floral, the base notes bring out the winter theme for this delightful perfume.
Top notes: Litchi, red currant
Middle note: Rose
Base notes: Vanilla, vetiver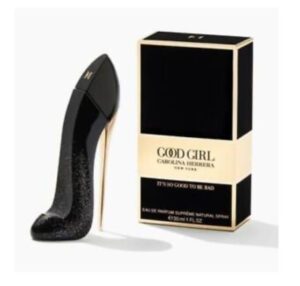 Popular winter scents for men

Viktor & Rolf- Spice Bomb

Viktor & Rolf have a male version of the ever so popular Flower bomb for women which hit the fragrance world back in 2005, called Spice bomb. The male scent was released at a later date in 2012.
The bottle alone screams masculinity compared to its female version, which has an elegant feminine bottle.
With a powerhouse of fragrance notes, it's of little suprise that this scent is just as popular as the female version.
Designed like a bomb from a James Bond film, this fragrance reaches out to its male customers with a wonderful combination of heavy base notes.
Leather, vetiver and tobacco will be the continued scent that last for the duration whilst its top notes of grapefruit and bergamot give a gentle feel to the scent when it is first sprayed.
Top notes: Bergamot, grapefruit, pink pepper, elemi ( an oleoresin obtained from a tropical tree and commonly used in aromatherapy oils, varnishes and perfume.
Middle notes: Saffron, cinnamon, paprika
Base notes: Tobacco, leather, vetiver

Savage-Dior
Another popular winter scent is the classic Savage by Dior. Packed with plenty of spicy and winter notes, sitting in the aromatic fougere family, this 2015 release is a huge hit with the men and a great scent for women to appreciate.
Top notes: Pepper, Calabrian bergamot
Middle notes: Lavender, pink pepper, vetiver Sichuan pepper, patchouli, geranium and elemi
Base notes: Cedar, ambroxan and labdanum.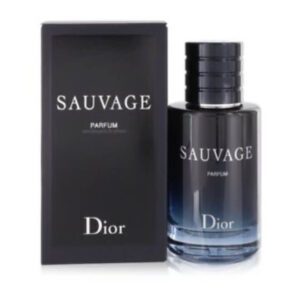 Armani Code-Giorgio Armani
This masculine bottle is another classic for its woody notes and sits perfectly on the skin during the winter months. Launched in 2017, this was Georgio Armani's first oriental scent for men.
Sensual, charming and with a combination of beautiful notes, this fragrance is designed for the modern man.
Sitting in the oriental family, Armani Code is a spicy fragrance that was launched in 2004.
Top notes : Bergamot, lemon
Middle notes : Star anise, olive blossom, guaiac wood
Base notes : Tobacco, tonka bean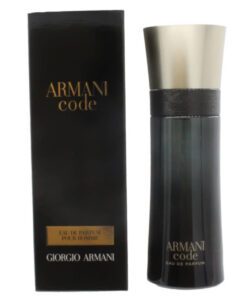 Gucci Guilty Absolute-Gucci
If you're looking for a woody and masculine scent, Gucci Guilty Absolute is the perfect option. Launched in 2017, its fragrance has all the notes for the perfect winter scent.
Top note: Leather
Middle notes: Cypress, patchouli
Base notes: Vetiver, woody notes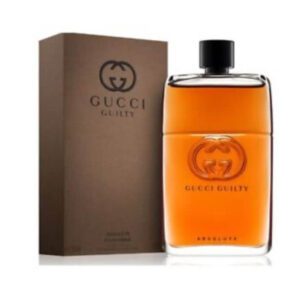 D&G -The One
Another popular scent for men and a masculine classic that was launched in 2015 is Dolche & Gabanna's The One.
If you like spicy and oriental fragrances that are suitable for winter, then this fragrance fits the bill.
Top notes: Grapefruit, basil, coriander
Middle notes: Ginger, cardamom, orange blossom
Base notes: Amber, tobacco, cedar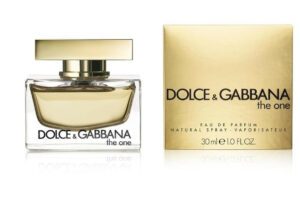 Unisex winter scents
Tom Ford Black Orchid
If you like to compliment your scent with your other half and struggle to find fragrances to do this then Tom Ford has the solution.
Launched in 2006, Black Orchid is an oriental scent that is suitable for men and women.
It has a wonderful combination of scents that balance well with the floral side whilst still keeping the fragrance suitable to the males to wear.
Top notes: Plum, truffle
Middle notes: Rum, Ylang-ylang, black orchid
Base note:Patchouli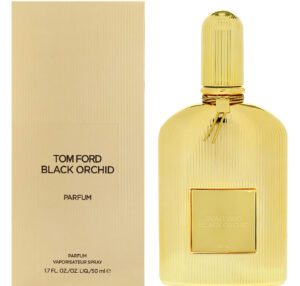 Baccarat Rouge 540- Maison Francis Kurkdjian
A popular unisex scent with heavier notes is the Baccarat Rouge 540 and has been a popular choice since its release back in 2015. An elegant yet simplistic bottle, this fragrance is inspired by woody scents with gorgeous hints of floral notes popping through.
Top notes: Saffron, jasmin
Middle notes: Ambergris
Base notes: Cedar, fir resin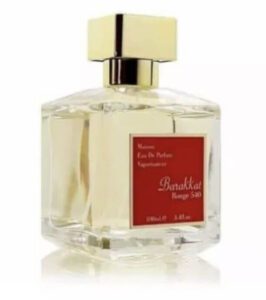 Conclusion: A new year doesn't have to be restricted to New Year's resolutions.
Bringing a new scent into the home for the winter months can be just what we need to cheer us up and keep us out of the January blues.
Sign up to our monthly newsletter and follow that latest perfume trends, the world of candles and much more.
Have a question ? Get in touch.