The perfect gift for any women who wear cosmetics and a great stocking filler is the make up remover towel.
Having a skin care routine has become more prevalent these days and there are so many products to choose from for cleansing, toning and moisturising.
We do benefit in the later years from looking after our skin and now more than ever we are constantly looking for ways to save money, help the environment and avoid as much waste as possible.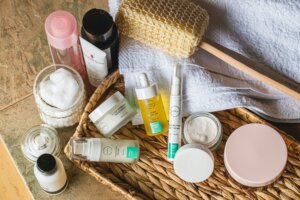 Micellar lotions
Having traditionally been a user of the make up remover lotions for many years, beginning with a bottle of baby lotion and a box of tissues in my younger days, this led me eventually to the micellar lotion and cotton pads'.
Micellar lotion is a very gentle product that helps to remove all traces of make up and they are still very much in circulation and used by many women today. So what's changed?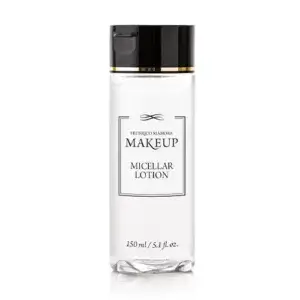 Micellar lotions can vary in price as can the cosmetic pads' and whilst this form of make up removal is still effective and suitable for some, there are a few who have moved over to the latest product in the form of a make up remover towel.
We learn from the early days of experimenting with cosmetics that in order to remove make up, especially stubborn mascara or deep coloured lipstick, we need a product that will be efficient and effective in the removal of such products.
Saving you money
With the cost of living now crippling us at every angle, many of us are looking for ways to save money.
This isn't limited to the heating being used less or switching the lights off in the home if we're no longer in that particular room.
By using a makeup remover towel that uses only water and is reusable, makes a lot of sense to help save the pennies.
■ Affordable
■ Delicate for sensitive skin
■ Adds gentle exfoliation
■ No need for any chemicals
■ Machine Washable
■ Effective
■ Better for the environment
■ Efficient
Remove stubborn cosmetics
If you're a regular wearer of cosmetics and want to cut the cost of continuously buying cotton pads' and make up remover lotions, or make up remover wipes, then the make up remover towel is a must.
It really is surprising how effective it is. Stubborn mascara can be very hard to shift without a little rubbing but the skin around the eyes is very delicate so rubbing to hard should be avoided.
Waterproof mascara has great benefits, especially if you're caught out in the rain or happen to be wearing it when you go through an emotional day and the tears fall.
Trying to remove it at the end of the day on the other hand, can be very frustrating. Not all traces are removed and we end up using harsh soaps to remove the excess.
For those who have sensitive skin, you will be looking for a delicate product to avoid any unnecessary dryness or skin irritation.
The soft microfibres within the towel really do feel very soft and won't rub or damage the skin.
How do they work?
The gentle fibres within the towel will allow for light exfoliation so your skin is left with the perfect base for next time.
It's hard to believe that a face towel that only requires water and no extra lotions can remove all traces of make up efficiently and with little effort or time.
After each use, the towel can be washed in the machine or by hand. Try to avoid hot water or fabric softener and wash in a linen bag to avoid the cloth 'disappearing'.
Socks have a habit of suffering from 'washing machine abduction' so bag your towel so it can't escape.
One side of the towel will have exfoliation fibres to help remove dead skin cells which will promote a healthier glow and the other side has shorter fibres to help gently remove make up.
The environment will thank you for using a microfiber towel instead of throwing hundreds of make up pads' into the bin each year.
We all like products that do what they say and are efficient and the make up remover towel will speed up your make up removal far more than the traditional way.
Great for those who detest removing all traces of make up after a late night home and instead flop into bed and deal with the aftermath of 'panda eyes' and dried on mascara in the morning.
If I had known how effective the make up towel was, I would have started using them years ago. Alongside my towel, I also use FM World's Aloe Vera Facial Foam to cleanse and tone my face.
The towels make a great gift for any cosmetics wearers in the family or for friends. My sister thoroughly appreciated hers last year.
You can purchase them in most shops, supermarkets and online retailers. I purchased mine at FM World.
They come in pink and purple.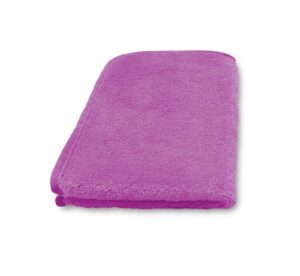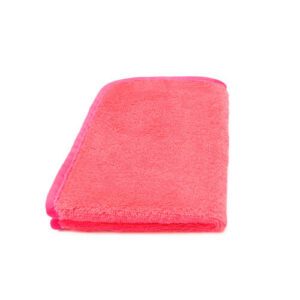 Affiliate disclosure
When you click on links to various merchants on this site and make a purchase, this can result in this site earning a commission. Affiliate programs and affiliations include, but are not limited to, the eBay Partner Network.
Make Up Remover Cloths reusable Ultra Soft Reusable Washable Face Towel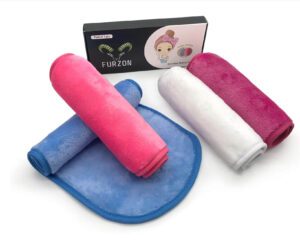 Conclusion
If you want to save money, help the environment and find the perfect gift for someone, I would highly recommend the make up remover towel.
Sign up for our monthly newsletter to read the latest news in the perfume world, make up tips, how to buy perfume samples and more!