As we get older, our skin needs that little extra help. A great way to put the moisture back into our skin is by using the Utique Luxury Face Oil by FM WORLD.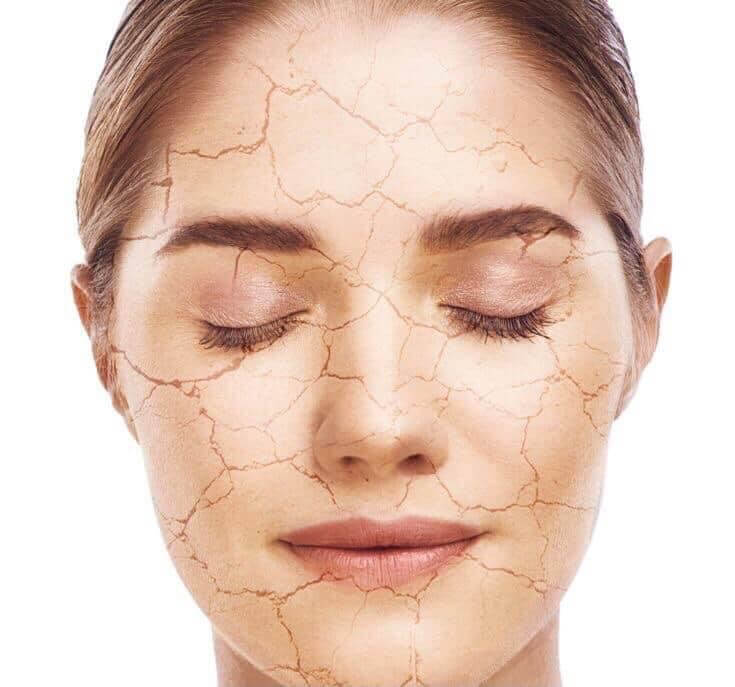 Over the years, many people have possibly avoided putting oils on their face, especially if they are prone to oily skin. The thought of adding more oil would surely cause more issues?
Contrary to belief, using a face oil that has so many benefits in its ingredients has become hugely popular over the years.
Celebrities and make up artists are also known to be using such products in their daily skin care routine.
Finding the right face oil
It's important to shop for the right type of face oil. Using one that has top quality ingredients that won't block the pores and leaves the skin feeling loved is essential.
If you've ever tried any of the FM range, you will already know of their affordability and quality when it comes to the selection of products.
The Utique Luxury Face Oil is no exception.
It is designed to rejuvenate, moisturise and nourish every skin type. If you are looking for a glowing, soft and youthful complexion, the luxury oil is definitely worth a try.
Whilst some may see that it's not the cheapest bottle of face oil on the market, having tried several others, I have found this one to be the best and most suited to my skin that's neither dry nor greasy on a good day.
It works as a fantastic base for make up as well as applying just before bedtime to re-build the cells of the skin as we sleep.
Our skin can become very dry from daily washing, especially if using harsh soaps. I would recommend our facial wash in the Aloe Vera range for a gentle cleanser.
This product is great for removing make up and is gentle on the skin.
One of the great things that I have found with the face oil is how easy it is to apply with the pipette style glass bottle.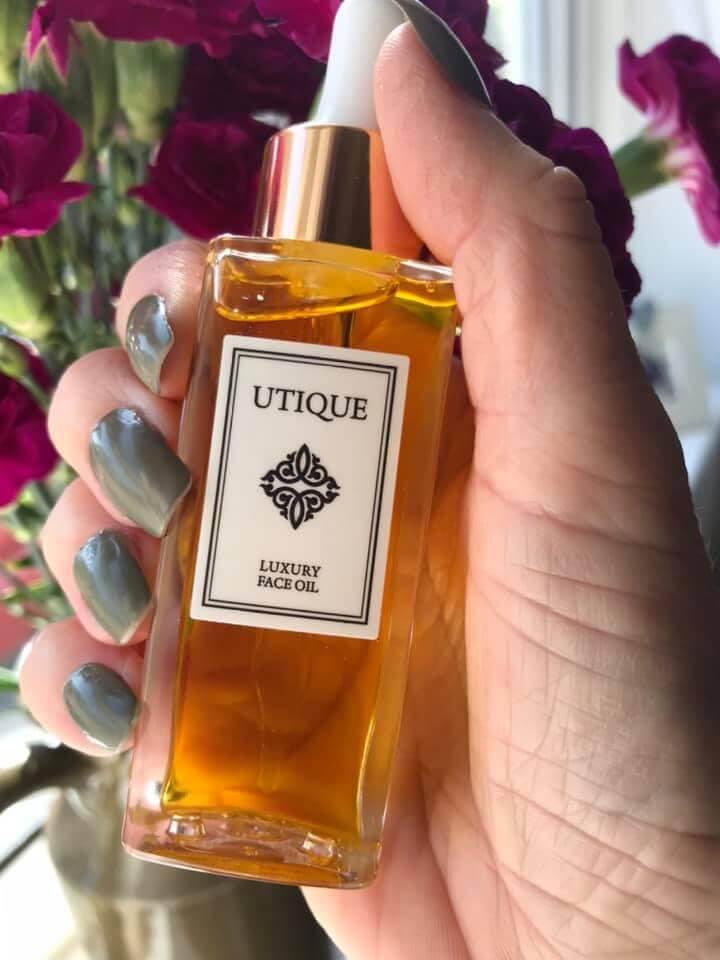 This ensures that you only apply a small amount that's needed without any waste.
If you're a first time user of any face oil, you will notice the difference instantly. Even those who have skin that isn't particularly dry can benefit from using an oil.
Suitable for men and women
It's not just a face oil for women either. Men can benefit from using it too as it's a great product to use on the face after shaving.
Men are taking just as much care in their skin care routine as women and with an oil that soaks in quickly and doesn't feel greasy, I would recommend this face oil to anyone.
A face oil that contains no preservatives, no artificial colouring and no parabens, the Utique Luxury Face Oil is created with the highest quality certified oils.
A mixture of the right ingredients
With a combination of 13 different natural oils and essential oils it is clear why this oil benefits in so many ways.
Ingredients of Neroli, Argan, Jojoba, Sunflower, Soybean, Castor, Evening Primrose, Jasmine and Geranium to name a few, its easy to see why our skin benefits by using this product.
The Utique Luxury Face Oil prevents the formation of fine lines and capillaries with its Neroli oil ingredient.
Fine lines are inevitable as we age so by using the face oil regularly, this can help slow down the process.
Argan oil is good as an anti- wrinkle and contains rejuvenating properties.
Jojoba oil is good for closing the pores and moisturising the skin whilst improving its firmness. This ingredient also helps to minimize wrinkles and fine lines.
We all thrive for elasticity in our skin and with the help of sunflower oil, the skin does feel like it has more movement and no longer feels tight or dry.
Skin that is lacking in hydration will benefit immensely with using products that contain the ingredient Soybean oil.

When our skin is exposed to the sun and outside elements, it is important we have a protective barrier and antibacterial properties.
Castor oil will help to protect the delicate layers of the skin.
Everyone loves Evening Primrose oil as it adds moisture and can help to soothe any irritations with dry or sensitive skin.
Our skin naturally regenerates new skin so with the added ingredient of Jasmine oil, this will help support the skin cell renewal.
If you are looking for cleansed and nourished skin whilst soothing any irritation, then the benefit of Geranium oil will work wonders.
My story with Utique Luxury face Oil
The first time I tried FM World's face oil was during the summer of 2020.
I'd recently had my first Covid vaccination and within a few days my skin around my eyes became extremely dry and very red.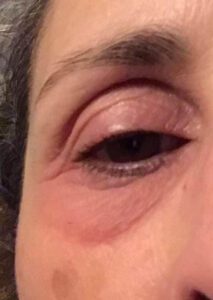 A severe reaction left the skin around my eye looking and feeling burnt.
To this day, I am still not sure if it was a reaction to the injection or something that I had eaten. Further vaccinations went without any issues.
My skin looked and felt like leather. The skin around our eyes is so delicate and I was shocked by how one of my eyes in particular looked like it had been burnt by a product.
I was desperate to replace the lost moisture as quickly as possible. My skin felt extremely tight, sore and sensitive so I purchased a bottle of Utique Luxury Face Oil as it felt it was a last resort.
I had already tried so many other face creams such as E45 and Nivea but to no avail. If anything, these face creams left my skin stinging so I had to wash them off straight away.
Within around 3-4 days of using the face oil and avoiding any eye make up for a few weeks, I was pleasantly surprised and relieved by how much the skin around my eye had improved.
I no longer had the scaly, dry and tight skin as my lower lid returned to a bit more normality.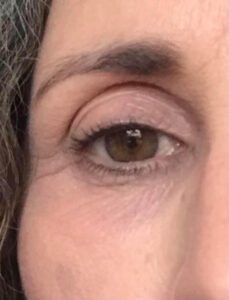 ©️fragranceswithlove.com
The much improved skin around my eye after a few days of using the oil
From this day, I have continued to use the product, applying it first thing in the morning before I put make-up on and once again in the evening after using the Aloe Vera facial wash.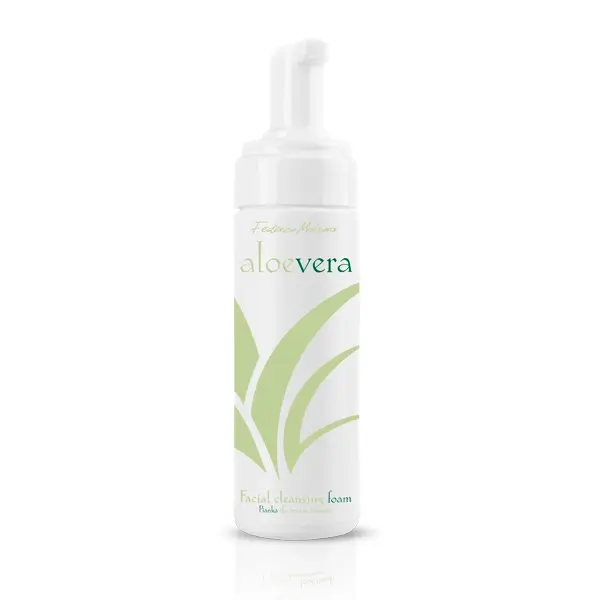 I always feel that I need some moisture on my skin before I sleep and it is essential that women remove all traces of make up before bed.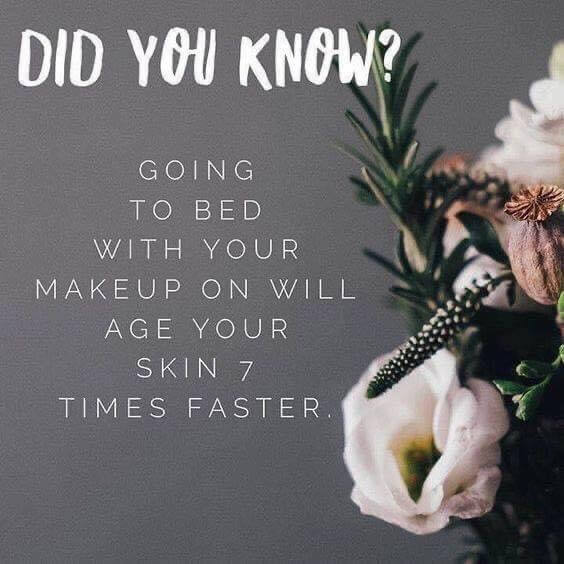 Utique Luxury Face Oil
Price: £51 available from FM World
If you're interested in buying this product £10 cheaper, you can sign up for a FREE account at FM WORLD.
Your account gives you access to over 200 products!
If you live outside of the UK, please get in touch for a link to your area.
My rating:10 out of 10
Conclusion
If you are looking for a face oil that keeps the skin glowing, moisturised and healthy and does exactly what it is meant to do just by using a small amount each day, then I would highly recommend trying the Utique Luxury Face Oil.
For healthier skin, give it some love.
Affiliate disclosure
This page contains affiliate links. Should you click on a link and make a purchase, I may receive compensation.
Skinbeautifulorganics.com also have a skin oil range at an affordable price.
Related post: Hydrotherapy sheet mask review