All businesses were hit hard when the pandemic began in 2019, and some small businesses had to close permanently as a result. Since then, many of us have been looking for ways to make extra income.
Fast forward to 2023, and we have witnessed many businesses suffering due to temporary closures. Unfortunately, some had to close permanently as they couldn't keep up with the demand and pressure of the pandemic.
The uncertainty, lack of funding, and the huge impact of Covid-19 have certainly taken their toll and still impact many of us. People found themselves looking online for ways to earn money to fill in the gaps caused by the shortfall.
Many employed individuals lost their jobs, leading more people to explore possibilities and the potential of working online. Working online for myself began eight years ago with a company called FM World.
Some of you may already know the perfume company as we have grown significantly over the years, and the pandemic saw many more people signing up for a FREE account to save money on their everyday products and earn money by recommending them to others.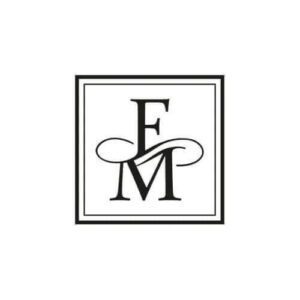 Long before COVID was even known or talked about, FM World had already seen thousands of members enjoying the benefits of helping others and inviting them to join the journey of network marketing.
It has allowed them to earn some extra money alongside their current work commitments.
These days, many of us have more than one source of income, especially with the current cost of living that we all face. Families are working longer hours, more days, and having several jobs to keep themselves afloat and support their families.
There is always a light at the end of the tunnel, and it became even more important to have a plan B in place.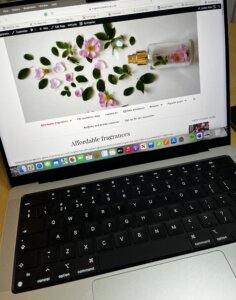 Working online
At FM World, there has been a significant growth in new people joining, especially during the toughest times over the past three years. Joining came with nothing to lose.
It presented an opportunity to save money and enjoy amazing products that both men and women use daily. Having extra income is never a problem, and we all strive to earn as much as we can with the opportunities that are out there.
Having more money to buy things for our children or to save for a family holiday takes the pressure off the day-to-day struggles that we have all faced of late.
Alongside working with a perfume company, I also work as an affiliate marketer, you have come across this website because I regularly write blogs to help you decide on anything surrounding the fragrance world within Wealthy Affiliate.
Related article: Wealthy Affiliate Review
Earn an income working online
From choosing the best perfumes to suit the seasons, candles for outdoor use when the weather gets warmer, and we are enjoying BBQs, to room fragrances that bring a cosy and welcoming feel to any home.
We've all been so used to buying from the big stores for so many years that small businesses have long been battling to get a look in. We are often influenced by familiarity, and this keeps people shopping at places that are well-known, rather than looking for smaller businesses that some may have no experience with.
That being said, small businesses have certainly held their own over recent years as we were restricted from going out to purchase our usual products from those stores that had to temporarily close. More and more people are reaching out to offer support, and indeed, some have gone further to start a new venture with smaller companies.
There is certainly room for every single one of us to jump on board and offer a solution to the current situation.
Buying from a small business
There are several reasons why people should consider buying from a small business.
■ Small businesses often offer unique or niche products or services that may not be available in larger corporate chains like the big stores that we are used to shopping in.
They tend to focus on quality and individuality and provide customers with a personalised experience. FM World has unique perfumes and colognes and the official products must be purchased through the company.
There will be many places that sell our products such as Amazon and eBay but it is important to remember that some of these bottles may not be the real product. To avoid disappointment, it is always advised to purchase directly from distributors like myself.
■ Dealing with distributors from an online company such as FM, allows you to interact directly with those who are passionate about their products and services. This is the case with FM. We care about our customers and those customers have the potential to join and be a part of the business too.
■ Supporting small businesses nurtures an environment of entrepreneurship and helps create opportunities for aspiring entrepreneurs, just like FM. There is no limit to how far you can take your online journey.
■ By using everyday products and recommending them to others, you can potentially earn yourself commission and potentially earn more money and company benefits if you decide to build your team. Supporting them along their journey and helping one another means that you and they are rewarded for your hard work.
The benefits of working with FM World
FM World is a multi-level marketing company (MLM) that offers a wide range of products in various categories such as cosmetics, household cleaning, health and wellness, and more.
While there are potential benefits to working with FM World, it's important to approach any MLM opportunity with caution. It has to fit in well with our needs and does take time to build a business.
Potential benefits of working with FM World
■ Flexible Business Opportunity: FM World provides a flexible business model that allows individuals to work on their terms. As an independent distributor, you have the freedom to set your schedule, work from home, and determine the level of commitment you want to invest in the business.
This works perfectly for those who already have other work commitments and family ties.
■ Potential for Additional Income: As previously discussed, working with FM World offers everyone the opportunity to earn additional income.
As a distributor, you earn commissions on the sales you generate and potentially on the sales made by the team you recruit and train. If you are successful in building a strong network and consistently making sales, it is possible to increase your income over time.
It is also important not to be misled that high earnings are easily achieved.
■ Wide Range of Products: FM World offers a diverse range of products across different categories, including cosmetics, fragrances, cleaning products, and more. This variety can provide you with options to cater to different customer preferences and potentially tap into various market sectors.
■ Training and Support: MLM companies like FM, often provide training and support to their distributors. They offer resources, marketing materials, and guidance to help distributors succeed in selling products and building their network. This support is very beneficial, especially for those who are new to this kind of work and selling.
Related article: perfumes that last all day
If you've been thinking about how to earn some extra money alongside your current work commitments, please get in touch. I would love to hear from you. Comment below or reach out to us.
Sign up for our monthly newsletter for the latest news in FM World, including which candles are suitable for the seasons and where to buy perfume samples.