Christmas approaches yet again as 2022 draws to the end and we start to look for gifts for loved ones and a popular choice for Christmas of late is the candle advent calendar.
As previously discussed in my article Perfume Advent Calendar, we already know just how popular these calendars are.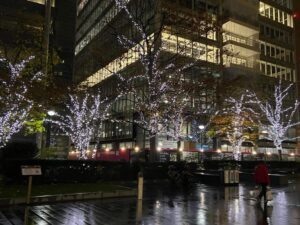 It has become a tradition for many years to purchase one to count the days down before Christmas, especially for children.
There was always something magical about opening a window each morning to see which chocolate was inside.
With the excitement of getting nearer to the number 24 window which was always bigger than the rest and had a larger chocolate inside to enjoy.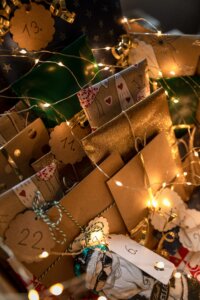 The days seem to have passed for the chocolate variety, although they are still widely available for everyone and especially catered more for young children with their different cartoon designs to encourage a purchase.
Nowadays, the market has made room for a unique and elegant choice with gifts hidden behind each window instead of the traditional chocolate.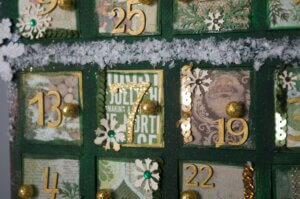 As much as we all love a treat of chocolate from the 1st to 24th December, as we get older, we are keen for different things and there are so many ideas that companies put behind their Advent windows.
Very inspirational in fact.
There are gifts behind each window that will be suited to anyone no matter what age or gender and we are spoilt for choice with the selection.
Beauty
Ideal for the females in the family who love a selection of make up items to add to their collection. Women and teenagers can never have too much make up.
Perfume
These have been very popular over the past few years and most will have a small sample behind each window and a full bottle of perfume behind window number 24.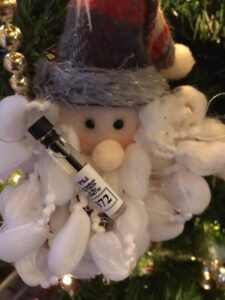 FM World have customised gift boxes that can be created especially with your loved one in mind.
The Gift Box contains: – Pure Royal 50 ml of your choice – Pure Royal Antiperspirant Stick of your choice – Pure Royal Solid Perfume Stick of your choice – Small Gift Box.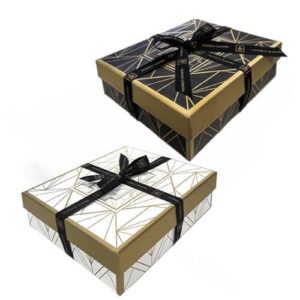 Take a look at our video here.
Skin care
Most of us get a skin care product of some kind within our Christmas gifts so to have a mini selection in your calendar is a great idea and ideal to take away for travelling too.
Baby items
Perfect for any now mums that have a newborn around Christmas time. These calendars contain essential items for baby and will be essential for mum and baby and put to good use.
Lego
If you have a child or children who love Lego as much as my children did when they were younger, this one is a great option. Children learn so much through Lego play, including motor skills and being creative with their building.
Many children today of all ages are known to have fidget toys as part of their every day lives, especially suited and created for those on the spectrum so a calendar with a big selection behind each window is sure to light up their faces. These gadgets are colourful, calming and keep the user focused.
Grooming
Another perfect gift for the men as we know how difficult they can be to buy for. No more walking endlessly around the stores or searching online for a gift that could be a hit or miss to whether the men will like what's been bought for them.
Wine
Not many will refuse an advent calendar with small bottles of wine behind. Although not a drinker myself, I know a few family members who would love this style as a gift.
Biscuits
Biscuits are always popular at Christmas and many families will buy the traditional tin so if you have any biscuits lovers that would appreciate this as a gift, then definitely look into buying one.
Jam
I love jam. Children love jam along with many adults. A little pot of different flavoured jam sounds like a great treat behind each window.
Cheese
Another food that's been known as a popular tradition at Christmas is the assortment of cheeses that we purchase in the supermarkets before the big day. The great thing about many cheeses is that they have a reasonable shelf life.
Affiliate disclosure
When you click on links to various merchants on this site and make a purchase, this can result in this site earning a commission. Affiliate programs and affiliations include, but are not limited to, the eBay Partner Network.
These style of advent calendars are more expensive than the chocolate variety as you would expect but when we see what we get when each advent window is opened, it's definitely worth the money spent.
Candle advent calendar
There are many companies who have created a Christmas calendar for this year, one of them being the Yankee company.
We know that Yankee candles are already popular in their own right, by the quality, burn time and scent they produce.
Related article: Yankee Scented Candles review
The Yankee advent calendar contains 24 tea light candles and holder and has eight festive scents.
We all love a festive fragrance that's makes the home feel warm and cosy. Cinnamon, spices, nutmeg and orange all have a winters feel and set the atmosphere for Christmas time.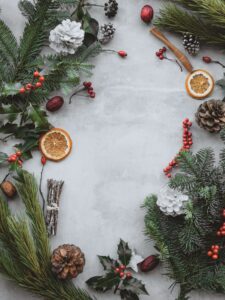 One of this year's designs is an octagon shape with a Christmas reef design on the front.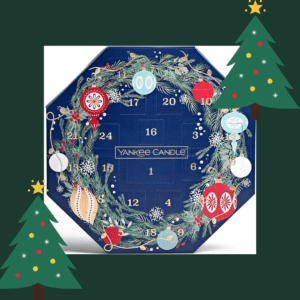 Another design by Yankee is a calendar book.
Within each window of this design you will receive 24 festive candles, 12 votives, 12 tea lights and a votive holder with 18 beautiful winter scents.
A delightful gift box that would make a wonderful gift for someone or even as a treat for yourself.
The box opens just like a book and won't look out of place on the mantle piece or coffee table.
Liberty Candle Advent Calendar – 24 Piece Candle Calendar – Christmas Gift Set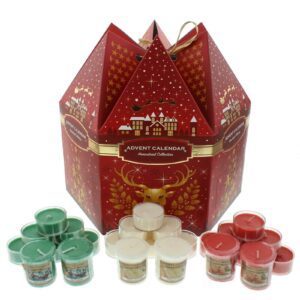 One thing is for sure is that these have to be purchased in good time as they sell out fast and it's of little surprise with how popular they are.
If you would like one information on the customised gift sets that FM World create, please get in touch.
Sign up to our monthly newsletter for the latest news in the perfume world, how to purchase samples, the latest reviews and more.
Photos ©️fragranceswithlove.com